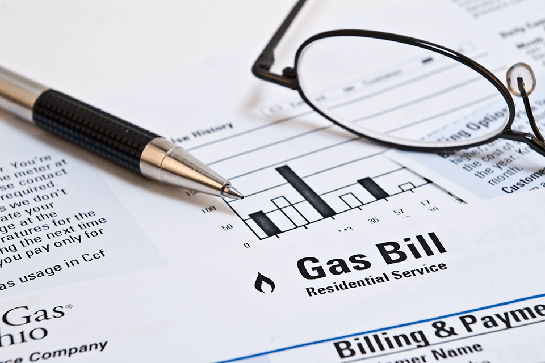 Whether you're trying to keep the heat out or in, no matter what time of year it is, it can feel like utility bills are a constant struggle.
The heater runs up the gas bill, the air conditioning runs up the electric bill, and either way it can get difficult to manage that balance between keeping your utility costs down and having a home that's a temperature comfortable for everyone.
Sure, you can ask anyone for solutions to this issue, and you'll get a variety of responses—thicker insulation, installing a new heater, and so on. And as well-intentioned as that advice might be, it's not always viable due to finances, schedules, and other life concerns.
So what are you to do? Luckily, with a little imagination and some patience, there's ways to cut down on utility spending with simple reorganization and renovations that are far cheaper, and it's never too late in the season to give them a try:
Keep heat-generating devices away from the thermostat: Thermostats work by detecting the heat nearest to them and turning the heat or AC up until the desired temperature is reached. What a lot of people don't know is that the thermostat can be easily influenced by heat-generating objects near it, like TVs and lamps. If you have any floor lamps or TV stands near a thermostat, try to renovate your living room/bedroom/etc a little bit to make sure these electronic devices aren't accidentally causing your thermostat to go into overdrive.
Remember your window shades: Now's a great time to show off those curtains and blinds. Well-placed window dressings can help reduce the temperature in your home during the warmer months (and prevent cold air from coming in when it cools down) and stop the thermostat from pumping out too much air.
Don't clog the vents: A big part of thermostat overuse comes in when the vents are prevented from distributing air properly through the room, resulting in too much adjusting of the current temperature and forcing your bills to climb up. Don't let things like couches, bedroom dressers, or other bulky furniture take up too much room around your vents—try to swap out these installations for something more open like wire shelving or any kind of open-backed cabinet to let the air flow freely. This goes for other tables in the room as well; if you can swap out your bigger tables for things like wall shelves to hold onto everything, you can help the air move around more easily.
Cook lightly: There's a big reason grilling outdoors is a popular solution for dinnertime in the summer, and it's not just because charcoal makes everything taste better. Overuse of ovens can actually cause excess heat in the kitchen, which (as you can guess) your thermostat will interpret as excess hot air and try to work harder to overcompensate. Use the microwave or the toaster oven when you can.
Turn off and unplug everything you can: It's a lesson you heard from your parents growing up too, but not leaving lights on when you don't need them is a great way to cut back on both utility bills and errant heat production throughout the house. If you're really looking to save, remember to unplug everything too—'phantom power' can cause devices like cell phones and computers to keep drawing power when they don't need to. Turn off desktop computers when not in use, don't leave things like tablets and phones plugged in longer than they need to be, and make sure everyone is being smart about lightbulbs.
Have you done anything in your home to help reduce utility usage? Leave a comment below!
Read more »