Job Listings
Join Team Shelving, Inc.
Shelving, Inc. has been in business for over 58 years providing shelving and storage products to help our customers be more comfortable in their own space. In a nutshell, our mission is to "rack your world" with shelving, racks and other storage products. Our strong culture of work hard, play hard, and have fun has allowed us to attract a very talented group of individuals to join our team. We're not the biggest, but we feel that we are the best. We are located in Madison Heights, MI. Check here for any open job postings. For any employment-related questions, please contact opportunities@shelving.com.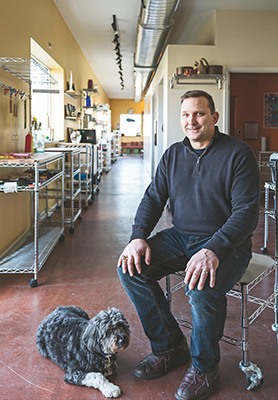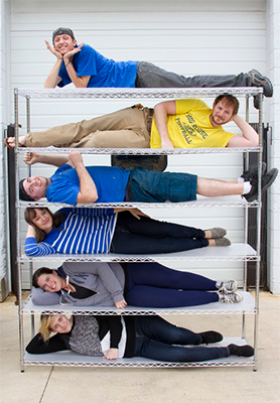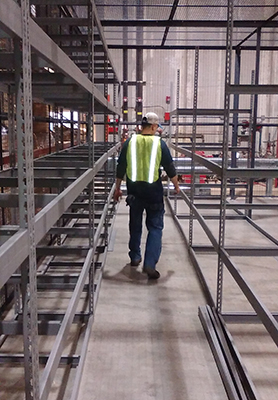 Shipping/Inventory Manager
We are looking for a dependable and motivated individual to join our team as a Shipping/Inventory Manager. The person in this position manages warehouse inventory and the shipping team while picking, packing and shipping orders placed by customers.
We are looking for an individual who has some flexibility with their scheduling. The typical work schedule for this position is Monday from 7:30 a.m. until 6:30 p.m. and Tuesday - Friday from 7:30 a.m. until 5:00 p.m.; however, this is subject to change based on business needs. Additionally, occasional weekends and/or holidays may be required.
Duties for this position will include, but not be limited to:
Inventory Management
Staging outgoing shipments for daily FedEx pick up
Pick/Pack Orders
Suggest process improvements
Miscellaneous duties as assigned
Ideal candidates will possess the following:
2+ years of proven work experience in a Warehouse/Inventory Management role
Hi-Lo and/or Forklift experience
Ability to work independently within a team
Ability to multi-task, prioritize, and manage time effectively
Ability to adapt and respond to different types of personalities
Strong phone and active listening skills
Excellent communication skills (both written and verbal)
Attention to detail
Previous MS Office Suite (MS Outlook, MS Word, MS Excel), QuickBooks, Amazon, Volusion, ShipStation, FedEx experience is a plus
Benefits for full time positions include:
Medical, Dental, Optical, Life, Short- & Long-Term Disability offered on the 1st of the month following 60 days of full-time employment
Simple IRA offered after 1 year of full time employment
Paid holidays after 90 days of full time employment
Paid Time Off (PTO) after 6 months of full time employment
Apply Here