Job Listings
Join Team Shelving, Inc.
Shelving, Inc. has been in business for over 58 years providing shelving and storage products to help our customers be more comfortable in their own space. In a nutshell, our mission is to "rack your world" with shelving, racks and other storage products. Our strong culture of work hard, play hard, and have fun has allowed us to attract a very talented group of individuals to join our team. We're not the biggest, but we feel that we are the best. We are located in Madison Heights, MI. Check here for any open job postings. For any employment-related questions, please contact opportunities@shelving.com.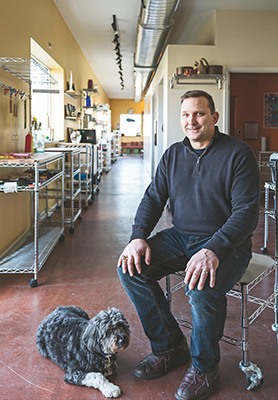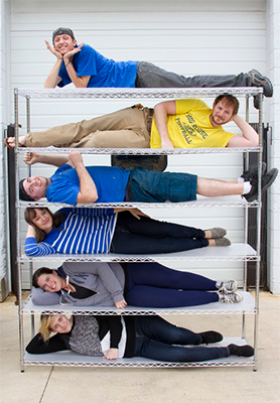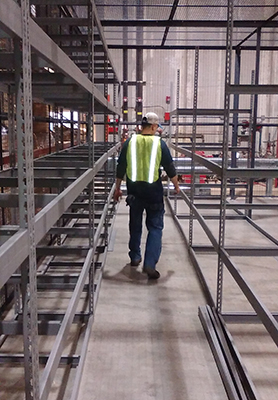 Warehouse Associate
We are looking for dependable and motivated individuals to join our team as Warehouse Associates. The Warehouse Associate works as part of the team in the warehouse to pick, pack and ship orders placed by customers. Warehouse Associates who prove themselves may also be considered for positions on our Installation Team.
In the performance of their respective tasks and duties all employees are expected to conform to the following:
Perform quality work within deadlines with or without direct supervision
Interact professionally with other employees, customers and suppliers
Work effectively as a team contributor on all assignments
Work independently while understanding the necessity of communicating and coordinating work efforts when necessary
Qualifications
Be able to identify product by size, type, style, color or product code
Solid reading skills – must be able to read orders/match orders on shipping tickets to items picked
Basic math skills
Must possess a willingness to learn and to help provide coverage as needed
Work Environment & Physical Demands
This job operates in a warehouse environment. Warehouse Associates are exposed to loud noises and temperatures in a typical non-air-conditioned environment year-round. Able to move/lift up to 50 lbs. unassisted. Position spends 8+ hours a day standing, walking, lifting, bending, pushing and pulling. Position may require climbing ladders.
Core Responsibilities
Receives material coming into the building by vendors, customers, or other warehouses accurately and promptly
Examine incoming shipments for damage and shortages. Appropriately report/record any discrepancies
Verify the quantity and description of materials received by checking merchandise against the packing list
Enter quantity received against the purchase order in the computer system
Accurately place materials on shelves, in racks or other designated storage areas in an orderly manner
Attaches identifying tag or labels to materials or marks information on cases, bales, or other containers.
Assembles and/or fills orders to be shipped to customers
Preparation of shipping documentation
Review all orders to determine if they were picked correctly
Safely and accurately cut designated sizes of wood and other material
Report maintenance issues of warehouse tools and equipment
Ensure warehouse/equipment is maintained on a regular basis
Safely operate all the necessary equipment in work area
Educational Requirement
High School Diploma
Benefits for full time positions include:
Medical, Dental, Optical & Life Insurance offered on the 1st of the month following 60 days of full time employment
Simple IRA offered after 1 year of full time employment
Paid holidays after 90 days of full time employment
Paid Time Off (PTO) after 6 months of full time employment
Apply Here