Unsure of what shelving products you need to create your own custom closet, laundry area, pantry, or garage? The design team at The Shelving Store can help! You can visit our
Design Your Own
page to create your own closet or we can design one for you.
HOW IT WORKS
We have been creating custom storage solutions for residential and commercial spaces for over 50 years - there is no space we can't handle! We'd love to help you conquer your clutter by creating a Schulte Freedomrail System for your home, but first we'll need some information from you. Simply fill out this request form, and one of our talented designers will get in touch with you within one business day to get started on your project.
Your designer will arrange a series of consultations to determine your unique storage needs and craft a custom proposal that includes all the specific products you'll need to create the shelving system that will best work for you. You will also receive a quote for the cost of your shelving components.
Please note that the $45 cost for the closet design consultation is a deposit on your new closet. The price of the consultation will be deducted from the cost of your new closet. If no closet is purchased, the deposit is non-refundable.
HAVE QUESTIONS?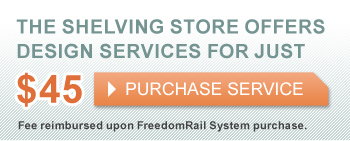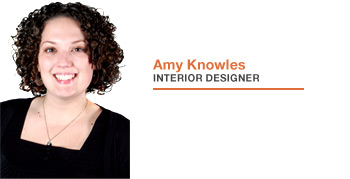 Bachelors degree in Interior Design
Minor in Architectural Building
Residential and commercial design
Space planning and organization
Designing custom closets and spaces for TSS since Feb. 2008
Closets, garages, living rooms, offices, pantries etc.
Using innovative software to quickly send out designs and quotes
Hands on experience designing and installing shelving